I want to have a lot of bikes.  I want one for commuting, one for longer weekend rides,  one for the rain, and a single speed or/and fixie to mess around with.  The way I'm going to justify being so greedy is that I'll build up each one of these bikes  myself from salvaged parts, so that way I can tell myself that I'm getting much-need practice and not just being a hoarder.
Well a good place to start would appear to be figuring out what size frame and components would work for me.  My current ride is too small for me despite it being labeled an 'XL'  by Specialized (the seat tube is 58cm).  I'm about 6'4″ but the height is more in the torso than my legs.  So I was looking forward to researching bike fit this afternoon, but came away not wholly satisfied. I found these two sites to be most helpful, but a good fit calculator (for non-racing bikes) eludes me. On the other hand it's not as if I'm in the market for a custom-made frame, so precise calculations are maybe overkill, but I'm still not totally clear on what frame specs would be good for a tall guy who wears a 32″ inseam.
On to more interesting things, my dad's bike is also too small for him and today I finally took a good look at what he rides.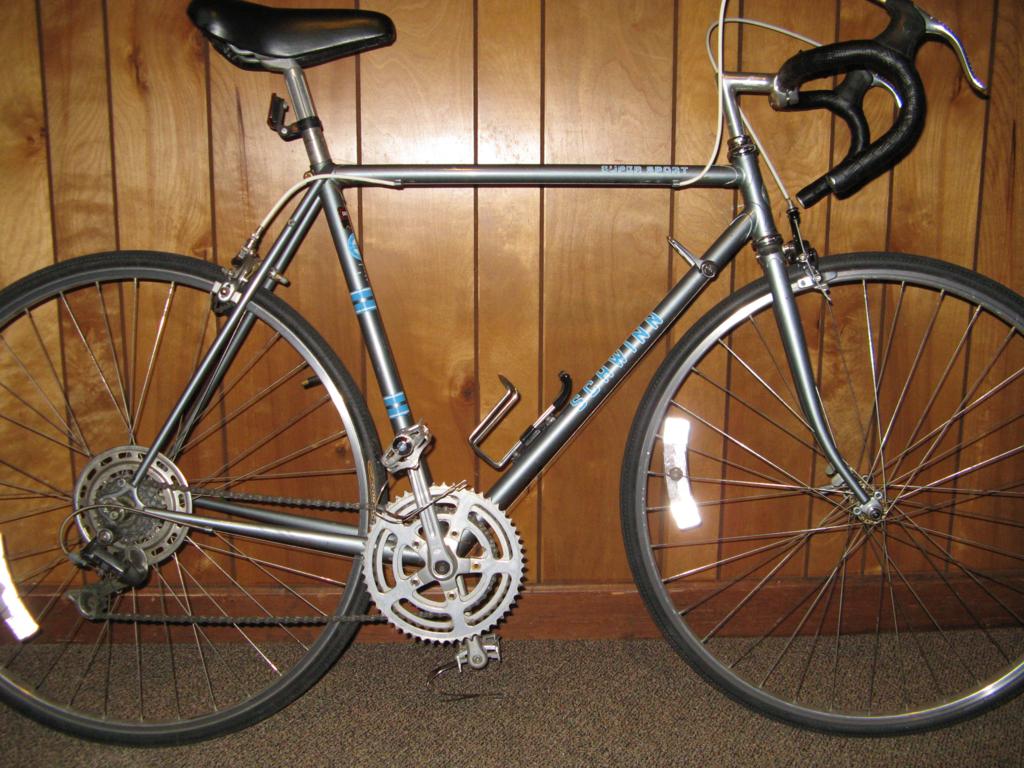 Whoa! Turns out its a pretty impressive bike.  I'd been away from home since May, and before then I didn't know much about what to look for on a bike.  But now I can more fully appreciate this Schwinn Super Sport.  I did some research, and using the information on the seat and head tubes I learned that this was made in Japan by Panasonic in March '81, retailed for about $600 at the time, and was the second-best model put out by Schwinn that year, behind the Superior (the Paramount was not being produced at this time).  It feels featherlight. Has butted cro-moly tubes and the lugs are so sweet I get woozy if i look at them too long.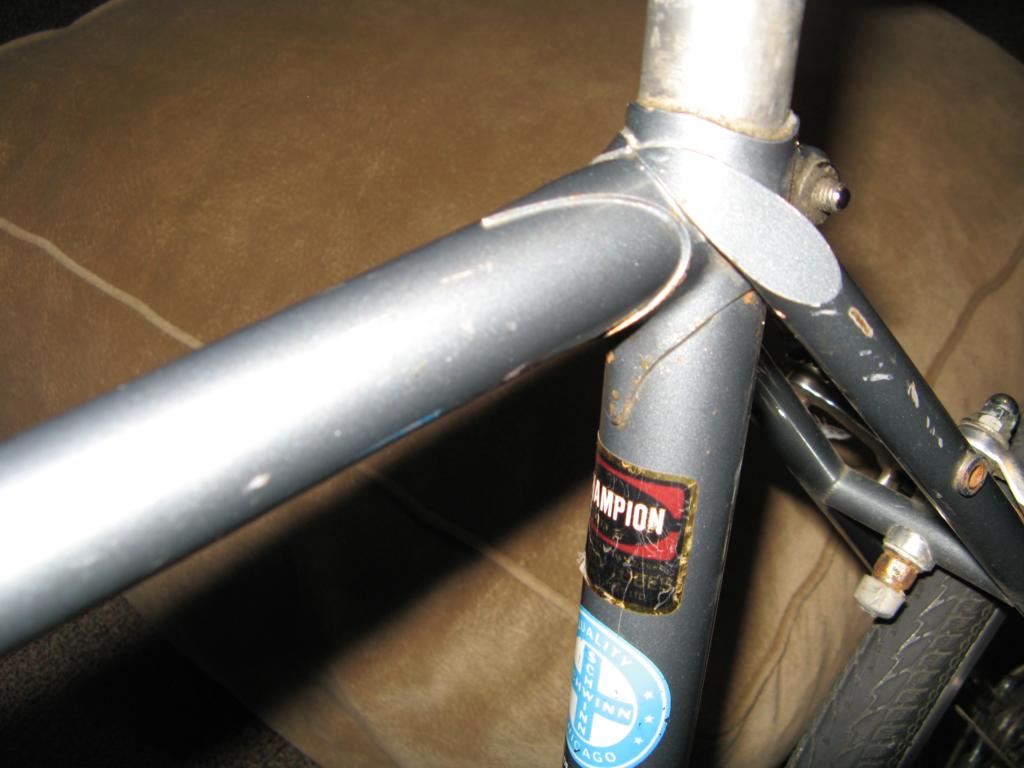 I have no idea how to shoot closeups with my digicam, obviously.  A neighbor pulled this bike out of his attic and gave it my dad for free a few years ago.   It needed some work to get back on the road, and my dad rode it happily for a maybe 4 summers.  There is some surface rust but the main issue for my dad is that the 19 21″ frame is way too short, even with that seat post as high as it is.  I'll probably take it to Bikes not Bombs sometime to talk about trading it in with them.