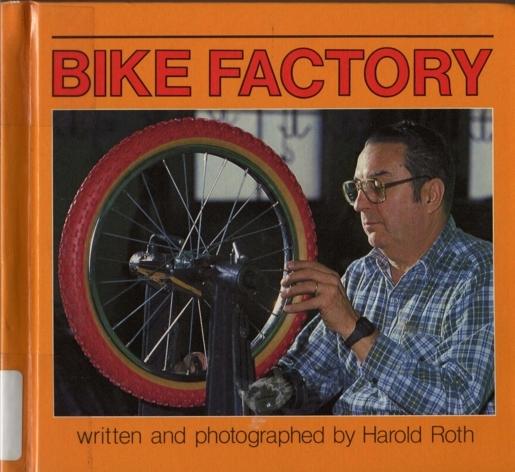 I got this book from the library and it's pretty fun.  Its full of photographs from the Columbia Manufacturing plant in Westfield MA, which opened in 1897 . Since the book's publication of course Columbia has gone bankrupt (1987) and bike are no longer made there. I guess this is  technically a kids' book, 35 pages, but whatever.
Here are a couple of page scans I like.  Steel tube being brazed and welded by hand: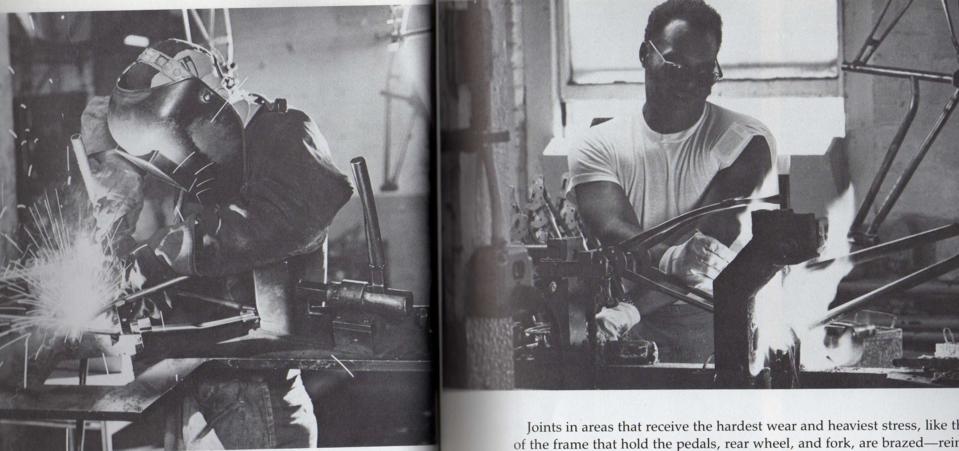 Steel tubes were also bent into handlebars by a hand-operated machine (not show here). Steel being cut and stamped (by some crazy-ass industrial machine) into rims: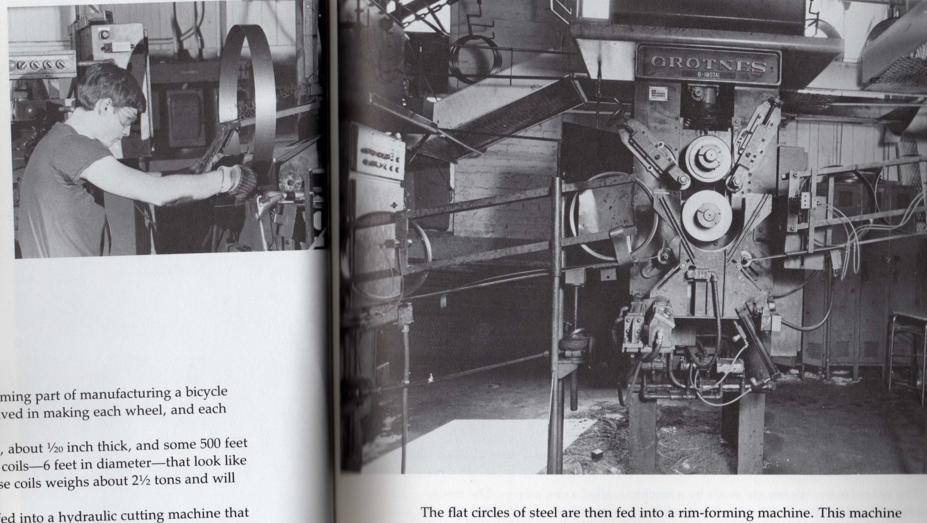 I also found a video. I hope the good people that got laid off from Columbia have done well since then.  I also wonder whether the Westfield factory would be a killer abandoned building to break into explore, and if any of the machines and parts are still there, collecting dust.
As for the next chapter of American bicycling history (I joke),  I've dropped off my resume to every shop in the area that I could imagine working at.  Just waiting for callbacks now.  The economy sucks so who knows.  Bike mechanics school is going really well, I'm learning a ton of things that aren't in any of repair books I've read … two thumbs up.  Here's a g-chat excerpt I just had with my cousin, who lives on the west coast:
me:  i may move to sf soon
him: that's a big step, you think this city wants you out here?
they already have enough punk ass bike riders
me: if i dont get a job by april. i can't sit around here at home forever
him: where would you stay if you came up?
me: with you for like a week. then i would sublet for a couple months and play it by ear
him: haha, who is 'you'?
is that your asian friend?
me: whatever.
Well that's about as much moral support as I get from my parents these days too, so I'll take it.